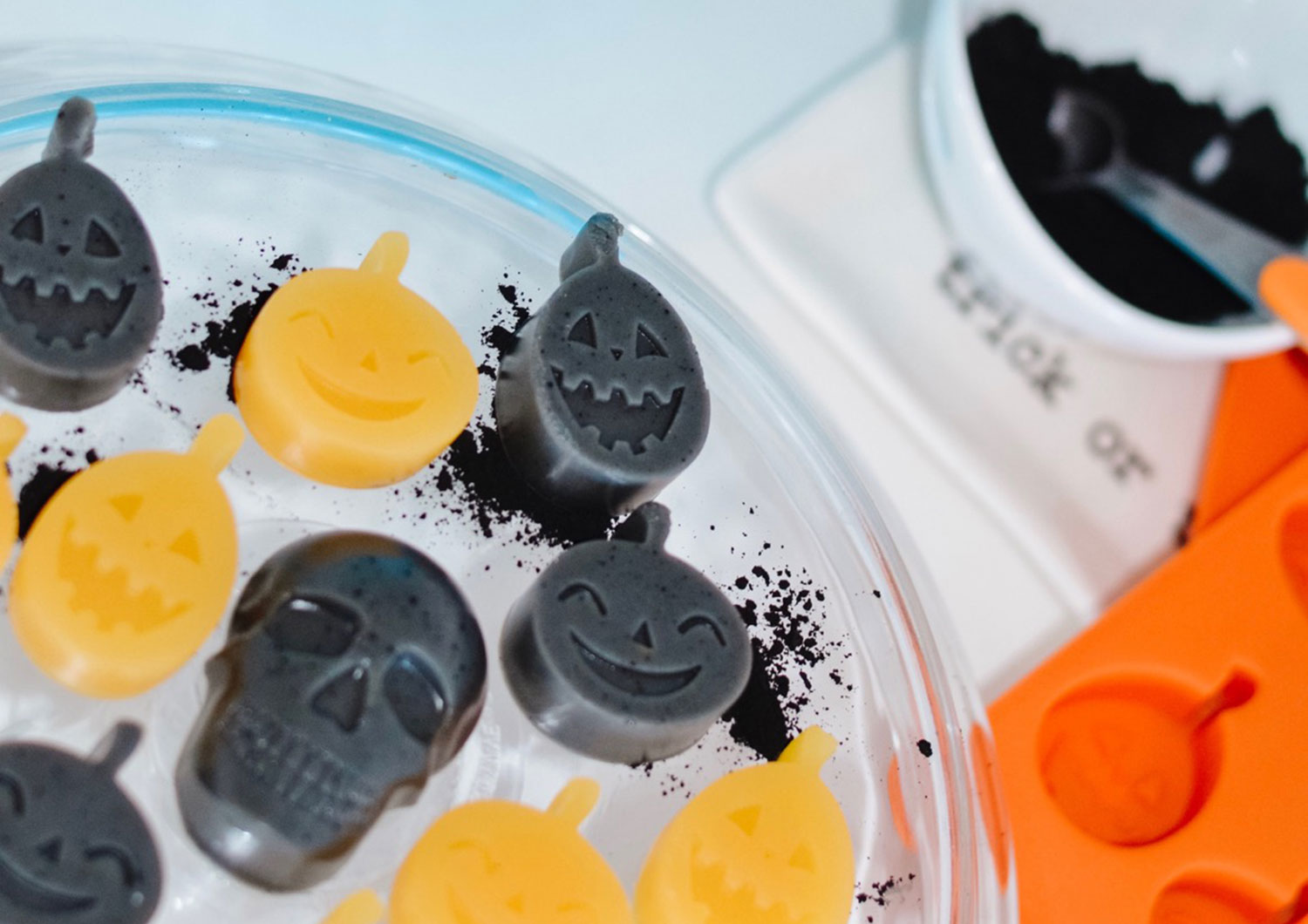 This is no trick, just a bonafide brainfood treat - we swear!
As we gear up for Halloween, we wanted to create some kid (and, ahem, adult) friendly candy. We love gummy candies, but hate ALL the spooky ingredients in the conventional store-bought stuff. Enter our healthy and delicious (and super fun!) gummy recipe. We wanted to bring in some up-and-coming brainy ingredients that are starting to be researched for their gut and brain health benefits (so check out Brainy Bites below to get the science). Oh, and we also wanted to keep it SIMPLE - only 3 ingredients and less than 10 minutes!
One of our amazing mentees in our NeuroTrition Mentorship Program, Charly Kelly, has been making these babies for her two littles and they're a big time Fav! For these Halloween inspired ones, Charly used Happy Planet Mango Passionfruit Smoothie to make them orange, but these can be made with any Happy Planet smoothie flavour. In fact, these work with pretty much any liquid such as homemade fruit purees, fresh squeezed orange juice, and coconut milk! Activated charcoal is the clever ingredient used to make the black gummies, but this is not necessary unless you would like black ones. 
Charly used beef gelatin, which is super high in amino acids to keep your little one's brain and gut neurotransmitter production on point all day long. Amino acids are the building blocks of protein, and protein is also essential for balancing blood sugar to keep energy and mood stable throughout the day. For the plant-based parents and littles, we've got you covered too. A simple swap can be done to make these gummies vegan (see Notes, below).
We used jack-o'-lantern and skull molds for our Halloween gummies, but you can use any mold shape to match a theme, holiday or preference. I'm currently looking for brain-shaped molds to make them even more brainy.
These are candies we actually approve in our NeuroTrition Rx, so please enjoy!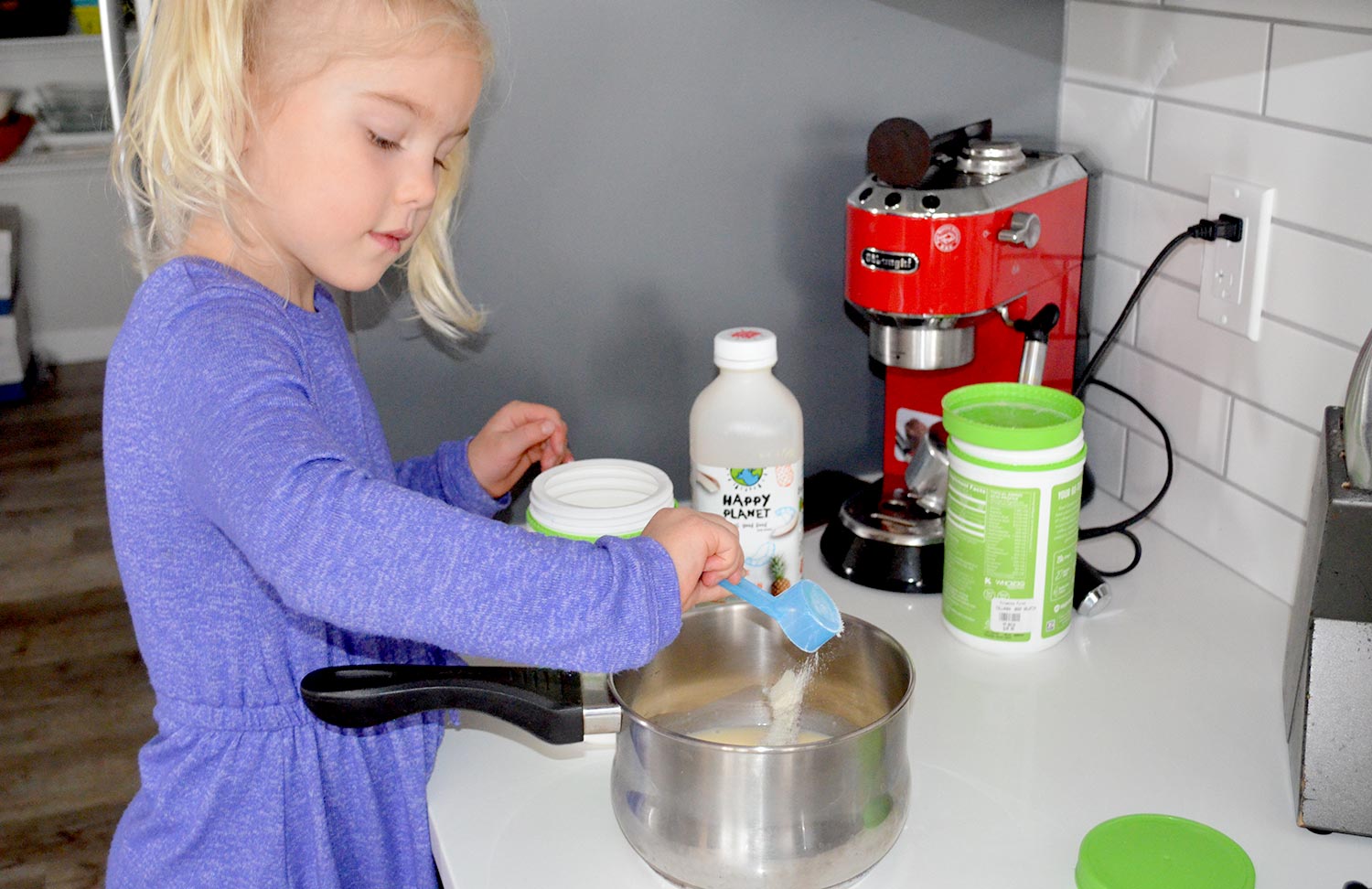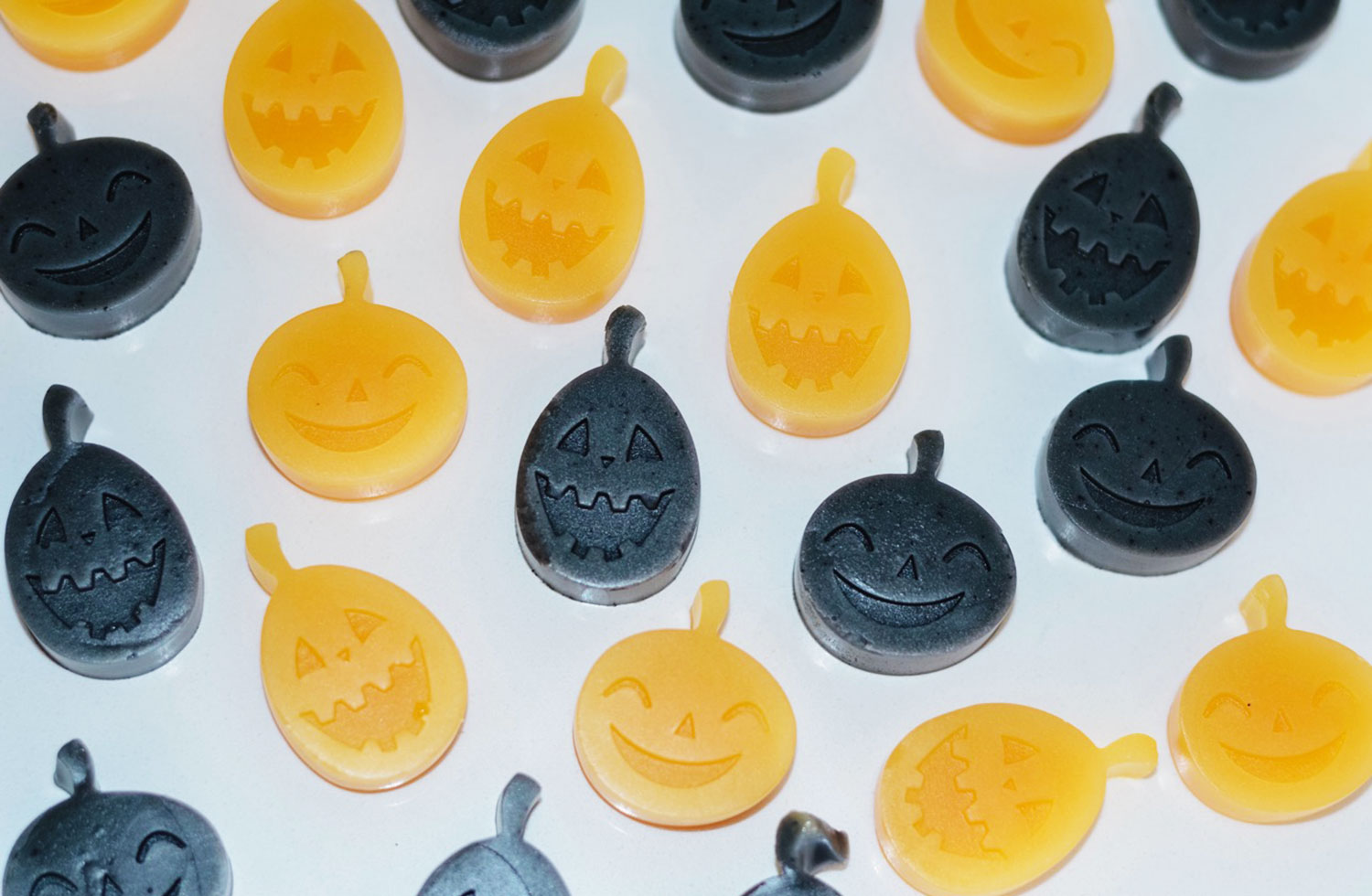 Halloween Gummies
Yield:
Approx. 16 gummies
Ingredients
Method
Pour fruit smoothie into medium saucepan.

Sprinkle gelatin** all over on top. 

You can adjust the texture (stiffness of gummies) to your liking by adding more (stiffer) or less (softer) gelatin.

Allow a minute for mixture to "bloom." (Gelatin will begin to absorb liquid and get a brain-like look. 

With the beef gelatin version we allow it to bloom on no heat).

Turn on low heat and gently whisk until gelatin is completely dissolved. (Test by dipping finger in and then rubbing against thumb: if it's smooth it's ready. 

Low heat is used to maintain enzymes).

Pour half of mixture into first 6-8 molds.

Add charcoal to remaining mixture and mix until completely combined.

Pour into remainder of molds.

Place in fridge until set, usually about an hour.

Pop out of molds and enjoy! Or store in an airtight glass container for up to 5 days (as long as it's within juice best before date) for some extra lunch kit or after-school fun. 

Gummies need to be kept cool. They don't work great in lunches when the weather is warmer. If taking for an on-the-go snack make sure they're packed in a cooler.
Notes
*These can be made with any Happy Planet smoothie. In fact, they can be made with pretty much any liquid. We've used homemade fruit purees, fresh squeezed orange juice, and coconut milk!
**Want a plant-based gummy? No problem. Instead of the gelatin, use 1 tsp agar dissolved into 1 Tbsp water and then mixed into 1 cup boiling liquid (agar will not set if liquid is not boiled, so boiling here is a must.). The texture is a little different with the plant-based ones, as they are more shiny and a little bit slippery.
***Charcoal is only for colour, so is not necessary to add.

LET'S DIG IN AND MAKE SOME OF THE SCIENCE EASIER TO DIGEST!
Gelatin:
Has an emerging role as a gut barrier protector, with evidence to suggest that it may help manage leaky gut (and the diseases related to leaky gut such as IBS, Crohn's and colitis).
Activated Charcoal:
Shown to prevent adverse health consequences of antibiotics and protect the human gut microbiome!
May help improve both systemic inflammation (because it is a potent absorbent of inflammatory cytokines) and manic symptoms in bipolar disorder.
You might also enjoy: