WE GO BEYOND THE BAND-AID
Brain science research has identified that our diet directly impacts how we feel, think and behave. This represents a major paradigm shift in allopathic medicine - one that is forcing it to finally go 'beyond the Band-Aid.' And we are leading the way.
Conditions We Help
We work with clients who have a variety of mental health and neurological conditions, symptoms and risk factors for which science strongly suggests that a NeuroTritional approach can help.
THE NEUROTRITION Rx
The NeuroTrition Rx, based on critical insights from nutritional neuroscience, is our prescription for better brain and mental health. It is the result of our 3-step process that starts with brain science research and ends with the food on your plate.
---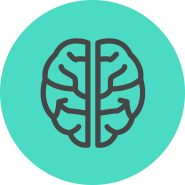 Neuroscience
First we draw from our expertise in nutritional neuroscience, and the research on how to optimize brain and mental health.
---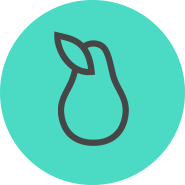 Nutrition
Then we seamlessly pair this knowledge with evidence-based nutrition principles to create our nutritional toolkits.
---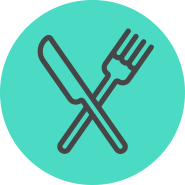 Brain Food
Finally, we create recipes and menus that realize this unique approach in the form of delicious meals and snacks.
NEUROTRITION 1:1 PROGRAM STRUCTURE
Our program is hardwired with evidence-based neuroscience and nutrition, and it's customizable to address your unique needs. It includes multiple appointments and check-in calls to support you every step of the way.
3-Month program outline
FREE 15 Minute Consultation
Tell us about your brain and mental health concerns, and about your specific needs and wants. Then, let us tell you about how we can help support you. Also, feel free to ask us any burning questions you may have. Let's Connect!
Initial Appointment / 60 minutes
We review the comprehensive intake forms that you complete prior to this visit. Then, together, we work to create a customized plan that addresses your main concerns - in a way that meets your unique nutritional and lifestyle preferences.
2 x Follow-Up Appointments
Here is our opportunity to address and tackle any barriers or challenges you may be experiencing. We will make any tweaks needed to your program, and send new recipes if requested, to ensure continued compliance and satisfaction.
2 x Check-In Calls
We are going to check in on you. Twice. After your initial appointment and your first follow-up, you can expect a scheduled phone call to discuss how you are feeling, make sure your program is clear, and to foster accountability.
Custom Client Reports
We will send you a detailed client report outlining everything we discuss after your initial and follow-up appointments. You will have an organized roadmap laid out for you, with step-by-step guidance.
Custom Recipe Packages
After each visit, we consult with our Neuro-Chefs to tell them about the specific nutrients you need to address your main concerns, along with your unique dietary needs and wants. And they transform this information into your brain food recipes! You get so many recipes that by the end of your program it's like having your own customized cookbook!
Tools + Resources
We use a number of evidence-based tools in our intake process (bonus: they are great for giving you ah-ha moments, too!). We also give you valuable resources as we work together, and referrals to other practitioners if/when needed.
Unlimited Email Communication
For the duration of your 3-month program, you have access to us via email anytime you need us. We want you to feel supported. We are with you every step of the way.
Additional program care
If you need extra support during your 3-month program, we're here to help with hands-on options to complement the program. Once your program is over, we are still here for you. You can absolutely continue working with us.
2. Customized Grocery Store Tour
3. Customized Virtual Pantry Clear-Out
4. Additional Appointments
Contact us to book your FREE 15 minute consult.
---
1. Chronic Conditions
We provide targeted support for specific mental health and neurological conditions that allopathic medicine just cannot "fix." We are experts at balancing blood sugar, decreasing inflammation, and reducing oxidative stress, to help you manage your condition – so you can live a better life.
2. Drug-Nutrient Depletion
Medication is important. Our goal is to help make your medication work better, and for you to suffer less side effects. Addressing nutritional deficiencies caused by medications allows us to enhance medicine impact and reduce side effects, so you can stay on your medications and feel better.
3. Gut-Brain Axis
Working with the gut microbiome lets us go above and beyond to tackle the stress and inflammatory processes that underlie and exacerbate brain and mental health conditions.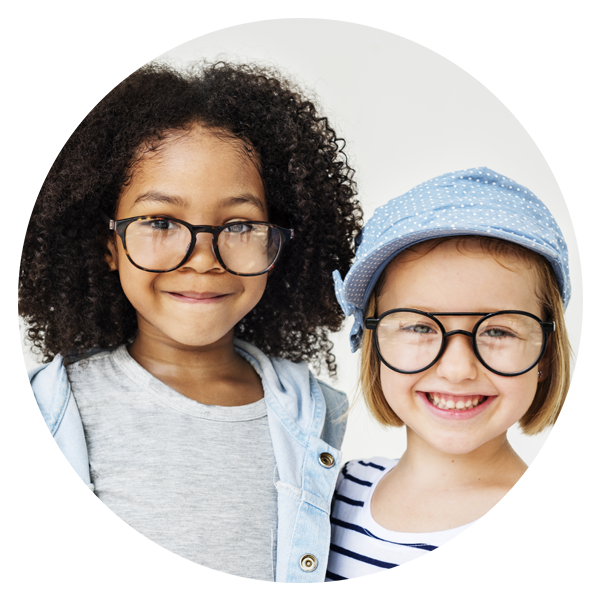 NeuroTrition KIDS
Looking to get your child some NeuroTritional support? NeuroTrition KIDS offers four highly specialized paediatric programs for clients aged 0 - 18. Our programs are hardwired with the same evidence-based neuroscience and nutrition that you can expect from our adult program – but customized for your child. And they're extra special, for the most important brainiac in your life.
FAQS
You've got questions. We've got answers.
No, as of today, we do not have enough evidence to suggest that nutrition (or anything, for that matter) can offer a cure for a long-standing mental illness or brain disease.

The research looking at neuro-nutrition, and the fields of nutritional psychiatry and neurology based on them, are still in their infancy. But the body of literature is growing - and we're intently watching it (plus, we've been working with critical insights from it for over 10 years).

Based on work with hundreds of clients we do know that the NeuroTrition approach, which is rooted in the current state of the science, can help manage these conditions by offering symptom support, improving quality of life and, if our clients are on medication, optimizing medication efficacy.

No. We do NOT take clients off their medications.

What we DO is optimize your medications. This means we work with nutrition to make them work better for you by reducing their side-effects and/or associated liver-effects, as well as mitigating any nutritional depletions they may be causing. If your doctor approves, we can work alongside him or her to balance your blood sugar, reduce oxidative stress, and curb inflammation to facilitate a smoother weaning process. In the long term, it is possible that with improvements from our program, you may be able to work with your doctor to reduce the dose, or wean off, of your medications. But this is not our ultimate goal.

Our typical client is 18+ (we have KIDS Program, too) who is either currently experiencing, has experienced in the past, or is at risk of experiencing a brain or mental health issue. These issues can range from symptoms of, e.g. stress and anxiety, and our client wants to use NeuroTrition to help manage the symptoms and support their nervous system's health. Or it can be a diagnosed anxiety disorder for which our client is non-medicated and wants support managing naturally, or for which they are taking medication but want help reducing nutritional depletions that the medication may be causing (which may promote side-effects, or exacerbate complications of their condition). Other mental health conditions we regularly work with include depression, bipolar disorder, insomnia and food addiction. Neurological conditions we work with include traumatic brain injury and post-concussive syndrome, multiple sclerosis, Parkinson's disease, Alzheimer's Disease and migraine.

We do regularly work with clients who have hormonal imbalances that impact their brain and mental health, such as hypothyroidism and diabetes. We also see clients who have gastrointestinal diseases that also affect their nervous system, including irritable bowel syndrome, celiac disease, colitis, and Crohn's disease. If you're interested in talking to us about whether a NeuroTritional approach could be for you, please reach out.

We take great pride in getting results. That's why we are strong believers in working hand-in-hand with our clients, and staying closely connected with them for the duration of their program. After the initial appointment, where we devise a plan of action together, we conduct two follow-up appointments and two catch-up calls. This makes sure our clients are staying on track and getting results, while also addressing any potential setbacks or challenges. We are accountable to our clients, and they are accountable not only to themselves but to us for the entire three months. And it is due to this strong connection that we believe we can achieve an almost 90% success rate, where our clients report feeling significantly better after their program.

No, you cannot book single appointments until after you have completed your 3-month program. We've been doing this for a long time (over 10 years!) and, in our opinion, single appointments at the beginning just don't work. We need to see you for two follow-ups, and check-in with you two more times, to ensure success by being able to address any challenges you may be experiencing or new issues that might pop up. Plus, seeing you regularly over the course of three months sure helps with accountability (which we have seen time and time again is KEY to success).

Absolutely! In fact, we encourage it. Brain and mental health (or lack thereof) is incredibly multi-faceted, with so many underlying factors and co-morbid issues.

We truly believe it takes a village and a healthcare team, so we whole-heartedly want you to seek the advice and care of other professionals, too. If we feel someone else may be able to help you more than we can at the time of your free 15 minute consult, we will even refer you to them (but then welcome you with open arms once they are also on your team).

Of course! (And if this is YOU, please don't feel embarrassed or shy to admit it. Because we get it!).

We offer a FULLY customized approach. That means we will work our hardest to address your main health concerns in a way that YOU want and need. We will take into consideration not only your dietary restrictions (eg. gluten-free, or dairy-free) and preferences (eg. Paleo, or plant-based) but also your likes, dislikes (we've heard it all, so just let us know the foods you absolutely can't/won't eat), spice-level preferences, and whether you love/like/hate to cook as well as your cooking abilities and budget.
Ready to go beyond the Band-Aid for your brain and mental health?
"I am incredibly impressed with the results I had through this journey. With Orsha's guidance I experienced significant changes in three months' time. I finally got to feel comfortable in my own skin, be proud of my gut and find myself on an upward path to get my sinus issues under control."
"Six months ago I had to learn to walk and talk all over again. The educated, professional support of NeuroTrition has been essential to my traumatic brain injury recovery. If you are healing from a potentially life altering TBI, do so in consultation with Orsha. A full recovery is entirely achievable!"
"NeuroTrition possesses a unique blend of knowledge along with an ability to communicate it, and I knew I was in good hands. I have only respect and admiration for NeuroTrition and the work they do, and feel fortunate to be a client."