THE NEUROTRITION Rx
The NeuroTrition Rx, based on critical insights from nutritional neuroscience, is our prescription for better brain and mental health. It is the result of our 3-step process that starts with brain science research and ends with the food on your plate.
---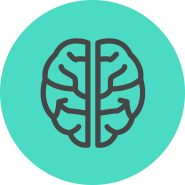 Neuroscience
First we draw from our expertise in nutritional neuroscience, and the research on how to optimize brain and mental health.
---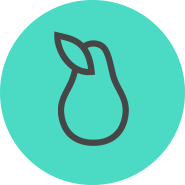 Nutrition
Then we seamlessly pair this knowledge with evidence-based nutrition principles to create our nutritional toolkits.
---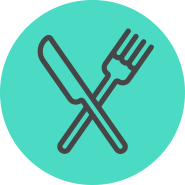 Brain Food
Finally, we create recipes and menus that realize this unique approach in the form of delicious meals and snacks.
NeuroTrition KIDS PROGRAM STRUCTURE
Our four specialized paediatric programs are hardwired with evidence-based neuroscience and nutrition, and they are customizable to address your child's unique needs. Multiple appointments and check-in calls ensure we can support your family every step of the way.
3-month program outline
FREE 15 Minute Consultation
Tell us about your child's brain or mental health concern, and about their unique needs and wants. Then, let us tell you about how we can support your family, and answer any burning questions you may have. Let's connect!
Initial Appointment / 90 minutes
We review your child's comprehensive intake forms that you complete prior to this visit and our Paediatric Practitioner, who truly speaks KID (she is a mom of six!), engages your child at an age-appropriate level. Then we all work together to create a fully customized plan of action.
Goal Setting & Strategy Planning
We work together as a team to set realistic goals that you and your family would like your child to achieve by the end of their NeuroTrition KIDS program. Then, together, we create an accessible, approachable, and achievable roadmap to help you get there.
3 x Follow-Up Appointments
Here is our opportunity to address and tackle any barriers or challenges your child, you, or your family as a whole may be experiencing. We not only speak - we also hear - KID. We're here to answer any questions and address any concerns. Because we work through the program together once you are part of the NeuroTrition Family.
3 x Check-In Calls
We are going to check in on your family. Three times. You can expect a scheduled phone call after your initial appointment, then after each follow-up. We will discuss how your child is feeling, and how you are doing with the custom program.
Custom Client Reports
We will send you a detailed client report outlining everything we discuss after your child's initial and follow-up appointments. The client reports provide simple step-by-step instruction and tools to help you put the plan into action.
Custom Recipe Packages
After each visit, we consult with our Neuro-Chefs about the specific nutrients your child needs, along with their unique dietary requirements. And they transform this information into your family's brain food recipes! By the end of the program, you will have so many new recipes it will be like your very own NeuroTrition Cookbook!
Tools + Resources
We use a number of evidence-based tools in our intake process (bonus: they are great for giving you ah-ha moments, too!). We also give your family valuable resources as we work together, and referrals to other practitioners if/when needed.
Unlimited Email Communication
For the duration of your child's 3-month program, you have access to us via email anytime you need us. We want your entire family to feel supported. We are with you every step of the way.
Additional program care
If you need extra support during your child's 3-month program, we're here to help with some real hands-on options! Once the program is over, we want you to know that we're still here for your family. So you can absolutely continue working with us.
1. Family Cooking Lessons
2. Customized Grocery Store Tour
3. Customized Virtual Pantry Clear-Out
4. Additional Appointments
Let's talk about how we can help your child.
---
1. Chronic Conditions
We provide targeted support for four specific conditions that allopathic medicine can't "fix" - but that science says respond well to NeuroTritional support. With a focus on balancing blood sugar, decreasing inflammation, and reducing oxidative stress, we help our little clients live their best lives.
2. Drug-Nutrient Depletion
Medication is important. Our goal is to help make it work better, and for your child to suffer less side effects. Addressing nutritional deficiencies caused by medications allows us to enhance medicine impact and reduce side effects, so your little one can stay on their medications and feel better.
3. Gut-Brain Axis
The gut, brain and immune system develop in tandem during early life, a period where parents have to make a lot of choices – or may not have a choice. Working with the gut microbiome allows us to tackle and reverse the gut effects of factors such as C-section, antibiotics, or formula. This ensures optimal development of all three critical systems.
MEET YOUR EXPERTS
You can trust in our expertise. Because we have the education and experience to create and deliver programs that are science-driven, and kid-approved.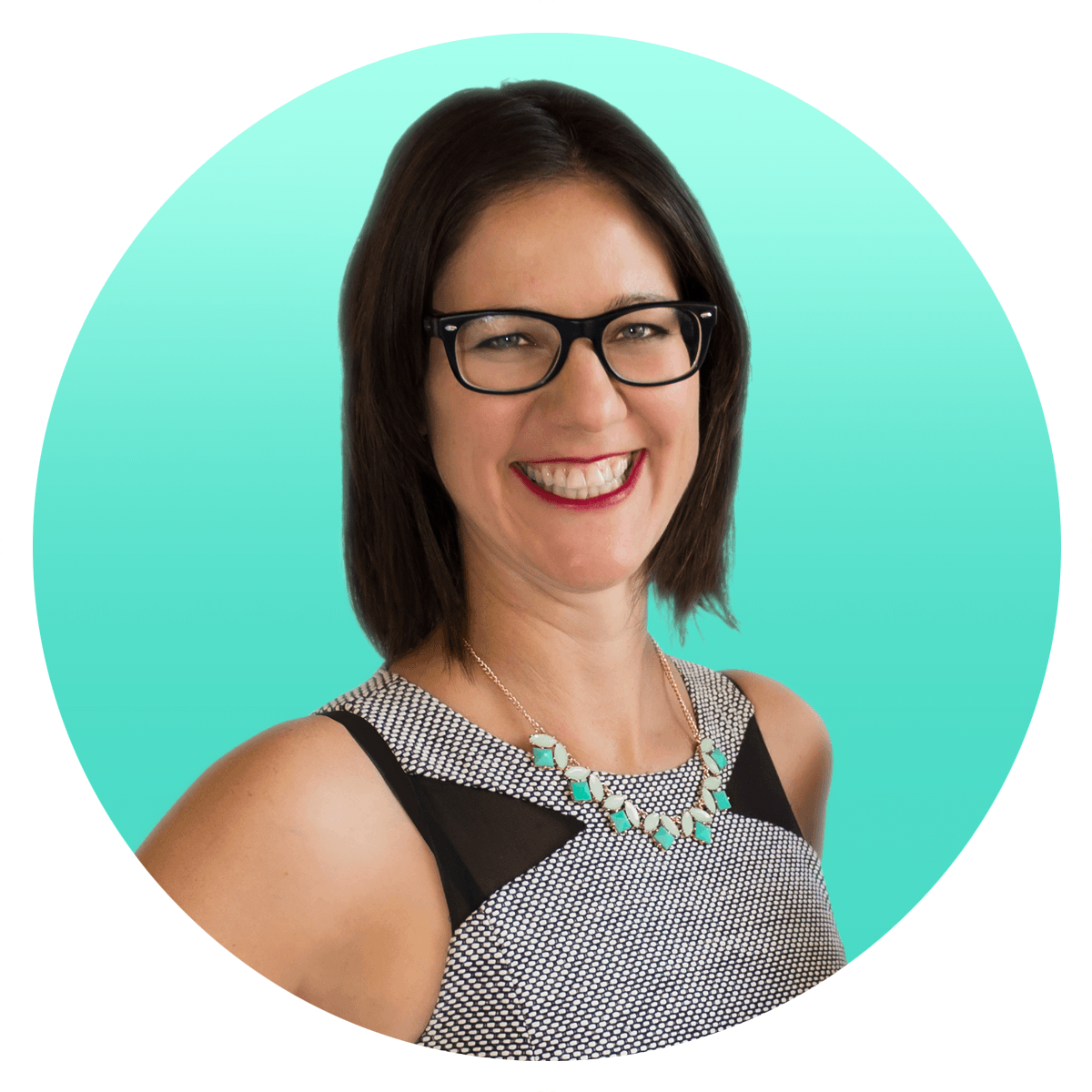 Orsha Magyar
MSC BSc CHN, CEO & Founder

Orsha is a neuroscientist certified in holistic nutrition, and she has 10+ years of clinical experience, plus a special love of helping littles! Her unwavering vision from Day 1 (10 years ago!) has been to spark and spread a Brain Food Revolution – and you can expect her to create and oversee your child's 3-month program.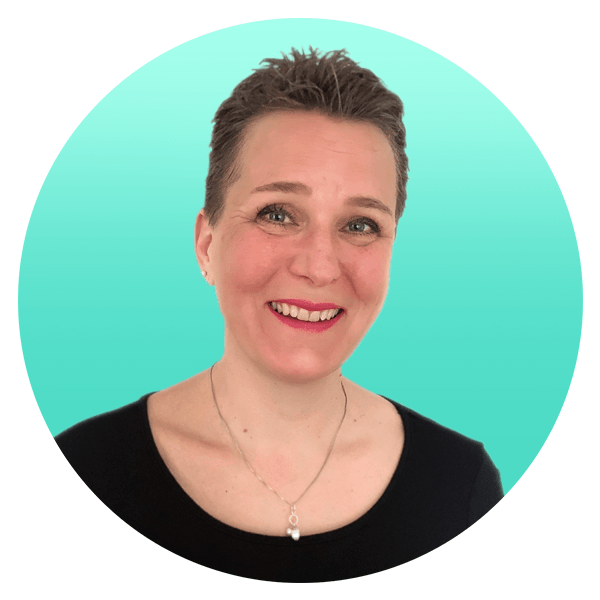 Katie Van Veldhuizen
CHN, Paediatric Practitioner

Katie is a Certified Holistic Nutritional Consultant who was hand-selected by Orsha to be NeuroTrition's Pediatric Practicitoner. Because, as a mom of six (yes, SIX) she really gets it. You can expect her to work tirelessly with your family to bust barriers, address challenges and get results.
FAQS
You've got questions about NeuroTrition KIDS. We've got answers.
No, as of today, we do not have enough evidence to suggest that nutrition (or anything, for that matter) can offer a cure for mental illness or brain diseases.

The research looking at neuro-nutrition, and the fields of nutritional psychiatry and neurology based on them, are still in their infancy. And the science is even more sparse with paediatrics! But the body of literature is growing - and we're intently watching it (plus, we've been working based on it for over 10 years).

Based on work with hundreds of clients we do know that the NeuroTrition approach, which is rooted in the current state of the science, can help manage these conditions by offering symptom support, improving quality of life and, if our clients are on medication, optimizing medication efficacy.

No. We do NOT take clients off their medications.

What we DO is optimize your child's medications. This means we work with nutrition to make medications work better for them by reducing their side-effects and/or associated liver-effects, as well as mitigating any nutritional depletions they may be causing. If your child's doctor approves, we can work alongside him or her to balance your child's blood sugar, reduce oxidative stress and curb inflammation to facilitate a smoother weaning process. In the long term, it is possible that with improvements from our programs, your child's doctor may be able to reduce the dose, or wean your child off, of medications. But this is not our ultimate goal.

Our typical NeuroTrition KIDS client is an exceptionally amazing, capable child or adolescent anywhere between the age of 0 and 18 who is either currently experiencing, has experienced in the past, or is at risk of experiencing a brain or mental health issue. These issues can range from symptoms (eg. stress and anxiety) and our client's family wants to use NeuroTrition to help manage their child's symptoms and support their overall brain and gut microbiome health. Or the issue can be a diagnosed anxiety disorder (or paediatric epilepsy, bipolar disorder, or autism spectrum disorder) for which our client's family is seeking NeuroTritional support as an adjunct to their child's allopathic medical care.

We are first and foremost, before nutritional consultants, neuroscientists. So we care about the science. A lot. And to date, we feel that the strongest science supports NeuroTrition being the most beneficial for these conditions. As the scientific literature in the field of paediatric nutritional neuroscience grows, we will be sure to add more programs. If you have questions about whether NeuroTrition could help your child's brain or mental health condition that is not amongst our current program offerings, please reach out - we may be able to help point you in the right direction.

We do regularly work with littles who have hormonal imbalances that impact their brain and mental health, such as hypothyroidism and diabetes. We also see little clients who have gastrointestinal diseases that also affect their nervous system, including irritable bowel syndrome, celiac disease, colitis, and Crohn's disease. If you are wondering whether a NeuroTritional approach might be a good fit for your child and family, please connect!

No, they don't have to attend appointments. Given that we work with ages 0 - 18 in our paediatric programs, it may not be ideal for babies, toddlers and preschoolers to attend (however, if they do attend, we have crafts for them and even their own little craft table!). However, we absolutely encourage all school age kids, pre-teens and teens to attend, as our team has a really magical way of explaining concepts to them at an age appropriate level. As our clients in NeuroTrition KIDS are legal minors, we do require that an adult parent or guardian is present at all appointments.

We take great pride in getting results. That's why we are strong believers in working hand-in-hand with our clients' entire family, and staying closely connected with them for the duration of their 3-month program. After the initial appointment, where we devise a plan as a team, we conduct three follow-up appointments and three catch-up calls. This makes sure our families are staying on track and getting results, while also addressing any potential setbacks or challenges. We are accountable to our clients, and they are accountable not only to themselves but to us for the entire three months. And it is due to this strong connection that we believe we achieve an almost 90% success rate, where our littles report feeling significantly better after their program - and mom, dad, and school concur!

No, you cannot book single appointments until after your family has completed your 3 month program. We've been doing this for a long time (over 10 years!) and, in our opinion, single appointments just don't work. We need to see your child for three follow-ups, and check-in with your family three more times, to ensure success by being able to address any challenges you may be experiencing or new issues that might pop up. Plus, seeing you regularly over the course of three months sure helps accountability (which we have seen time and time again is KEY to success).

Absolutely! In fact, we encourage it. Brain and mental health is incredibly multi-faceted, with so many underlying factors and co-morbid issues.

We truly believe it takes a village and a healthcare team, so we whole-heartedly want you to seek the advice and care of other professionals, too. If we feel someone else may be able to help your child more than we can, we will refer your child to them. But we will absolutely welcome your family with open arms once this other practitioner is also on your child's healthcare team.

Of course! (And if this is YOU, please don't feel embarrassed or shy to admit it. Because we get it!).

We offer a FULLY customized approach. That means we will work our hardest to address your child's main health concerns in a way that YOU want and need. We will take into consideration all of your child's dietary restrictions (eg. gluten-free, or dairy-free) and preferences (eg. vegetarian or plant-based). We will also consider all their likes and dislikes (we've heard it all, so just let us know the foods they absolutely can't/won't eat), as well as spice-level preferences. And we will always ask YOU (mom, dad, grandparent, aunt, uncle, foster parent, etc.) if you love/like/hate to cook, as well as your cooking abilities and budget.
Contact us to book your FREE 15 minute consult.
"They gave me a whole book of recipes that I use every day and asked me what I like or don't, so the recipes are made for ME! I get to make my own brain-healthy rice krispies and gummy bears! I feel better and have more energy."
"My daughter is symptom-free, no longer has mood swings and doing much better at school. Orsha and Katie listen to my daughter, therefore my daughter listens to them. For a parent, this support is priceless and I will be forever thankful."