OVERVIEW
The evidence is clear. We know the food we eat affects our brain and mental health. That has implications for everything from our daily moods and mental well-being to our performance at work and how our minds age. We've created a new paradigm to craft our delicious services based on this scientific evidence – we call it NeuroTrition. It brings neuroscience and nutrition to the table. Together. In the name of better brain and mental health for everyone.
THE NEUROTRITION Rx
The NeuroTrition Rx, based on critical insights from nutritional neuroscience, is our prescription for better brain and mental health. It is the result of our 3-step process that starts with brain science research and ends with the food on your plate.
---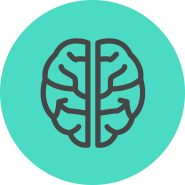 Neuroscience
First we draw from our expertise in nutritional neuroscience, and the research on how to optimize brain and mental health.
---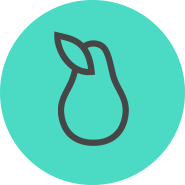 Nutrition
Then we seamlessly pair this knowledge with evidence-based nutrition principles to create our nutritional toolkits.
---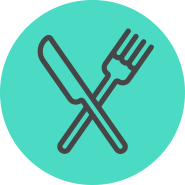 Brain Food
Finally, we create recipes and menus that realize this unique approach in the form of delicious meals and snacks.
"In graduate school I got my taste of speaking at conferences, and I guess you could say I caught the science communication bug. Ever since, I have absolutely loved talking about brain science in a way that is credible and data-driven yet engaging and easy to digest for people. My other passion is food. I love to eat. So at NeuroTrition we've paired my two passions to offer the most delicious science communication you've ever tasted - because we use BRAIN FOOD as our platform."