Gluten Free Sugar Cookies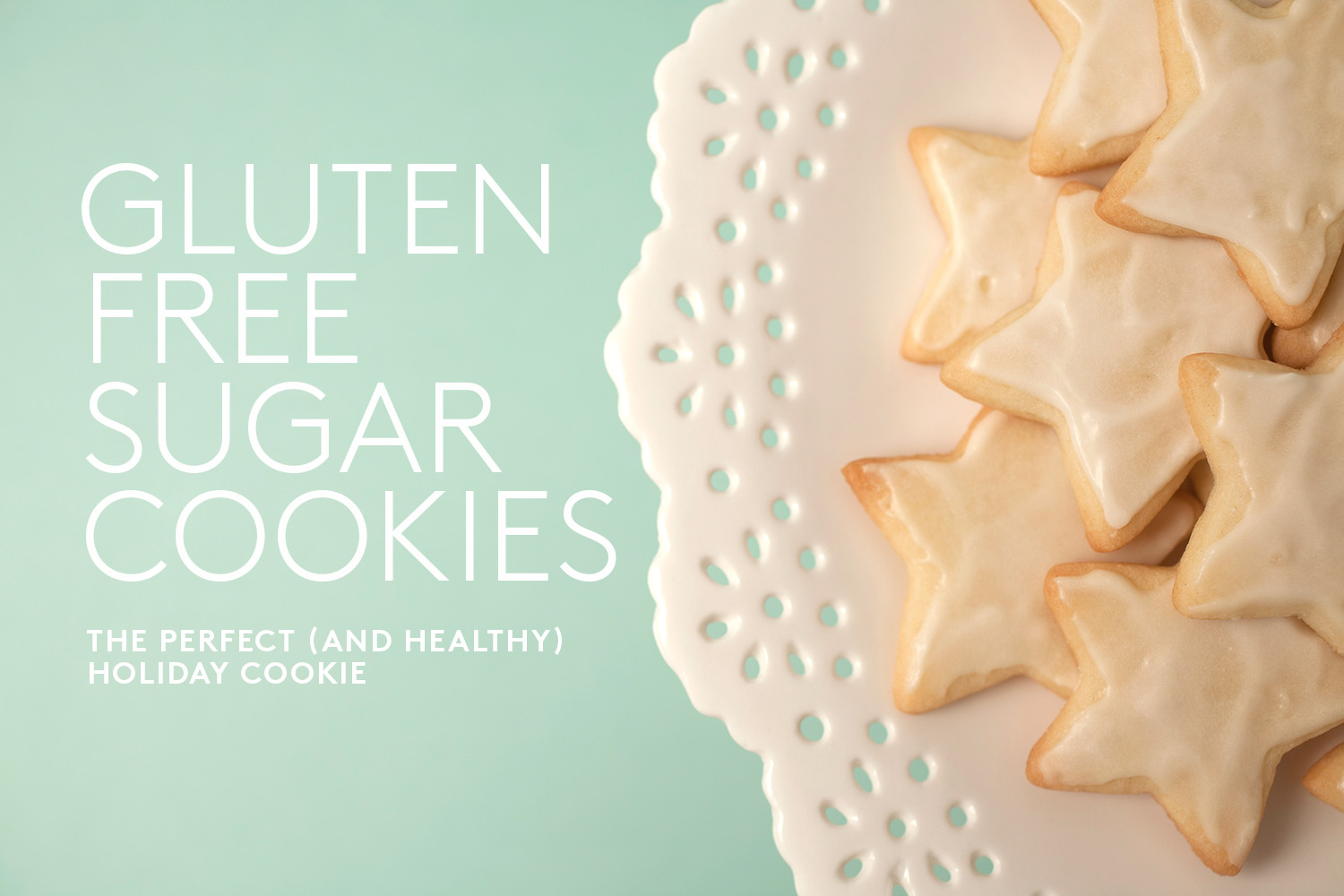 The holidays are fast approaching. So our NeuroTrition elves have been busy in the kitchen, recreating one of Santa's favourite cookies…the sugar cookie. These sugar cookies definitely make the *nice* list with their memory boosting, brain-friendly, inflammation-fighting ingredients. There are no naughty ingredients here. Not only will your littles love helping you make and decorate these, they'll also benefit from the blood-sugar balancing ingredients we've included in this recipe. Translation: these cookies can help prevent the sugar overload and kiddo meltdowns that can come with the holiday season.
And if you didn't think these cookies could get any better…they are gluten-free, nut-free and delicious. You are probably wondering how in Santa's name we created such a magical cookie, keep reading to find out!
We used coconut sugar instead of refined white sugar. What is the difference you may ask? Coconut sugar has a slightly different molecular structure than refined sugar. It has important brain-boosting trace minerals such as potassium, magnesium, and iron, whereas refined sugar has no minerals.
Calorically speaking, coconut sugar and table sugar both have approx. 4 calories per gram. But because of the trace minerals and different structure of coconut sugar, it has a lower glycemic index (approx. half of table sugar). Glycemic index (GI) is a measurement used to determine how consumption of sugar affects blood sugar levels. The higher the GI number, the faster the sugar is broken down by the body and consequently the larger the spike in blood sugar levels (a.k.a. blood sugar rush). And we all know whatever goes up, must come down and that is when we experience a blood sugar crash and the resulting anxiety, depression, irritability, and mood swings that go along with it.
We used grass-fed butter because it contains inflammation-busting CLA fat and a higher proportion of healthy, unsaturated fats than regular butter. Grass-fed butter is a good source of vitamin A and the antioxidant beta carotene. Both these nutrients play an important role in reducing inflammation. This is important, because inflammation of the brain is correlated to cognitive decline, increased risk of dementia and depression. And since Vitamin A is fat-soluble, the fat in the grass-fed butter improves the absorption of vitamin A.
Free-range eggs contain choline and lecithin. These are key nutrients for memory, which is exactly what Santa (and myself) need during this busy time of year. Be sure to check out the recipe notes, where we have included some great dye-free options for colouring the icing!
These cookies will be a holiday hit for all your family and friends…just be sure to save 1 or 2 for Mr. Claus!
Gluten Free Sugar Cookies
Ingredients
Cookies:
2 1/2 cups Bob's Red Mill Gluten Free Flour 1 to 1
2 free range eggs
1 cup coconut sugar
3/4 cup softened salted grass-fed butter
2 tsp vanilla
1 tsp baking powder
Icing:
1 cup sugar-free powdered monk fruit sweetener
2 Tbsp unsweetened dairy free milk of choice
Method
Cookie Method:
Preheat oven to 325F.
In a bowl, whisk together the flour and baking powder.
In a mixer, cream together the butter and sugar until light and fluffy.
Add the egg and vanilla and mix until fully combined.
Gradually add the flour mixture until the dough comes together.
Place the dough on a piece of parchment paper, shape into a disk, cover and refrigerate until the dough has become firm.
Roll out the dough until it is about 1/4 inch thick.
Use cookie cutters to cut out desired shapes. Place the cookies on a parchment lined cookie sheet.
Bake for 10-12 minutes, until the edges begin to turn golden. Cookies can be frozen for up to 1 month.
Icing Method:
Combine the ingredients in a bowl and stir until smooth*
Once the cookies have cooled they may be iced. 
Notes
*Dye free options for decorating the cookies:
Red icing: 1 Tbsp pomegranates, raspberries or cooked beet juice
Green icing: 1/3 tsp Botanica Greens or matcha powder

LET'S DIG IN AND MAKE SOME OF THE SCIENCE EASIER TO DIGEST!
Coconut Sugar:
Undergoes far less processing than refined white sugars, and does not wreak havoc on blood sugar like they do.

It contains good amounts of inulin fiber, balancing our blood sugar levels to stabilize mood and increase energy.

It boasts impressive amounts of antioxidants, iron and zinc. Essential for brain development, zinc in particular is also key for communication in the brain areas involved in memory. 
Vanilla Extract:
Vanilla extract has antioxidant properties that help neutralize damaging effects of free radicals on the brain to help mental health diseases including depression.
Vanillin, a compound found in vanilla extract, has been shown to reduce levels of inflammation in the blood (which can gain access to, and wreak havoc on the brain).
Free Range Eggs:
High in the brain loving nutrient choline. Choline creates the important neurotransmitter, acetylcholine, which is a key ingredient in thinking and memory!
High in lecithin, a compound that helps improve memory and increases the "happy" cholesterol HDL while lowering the "lousy" LDL.
You might also enjoy: