Golden Ginger Turmeric Hummus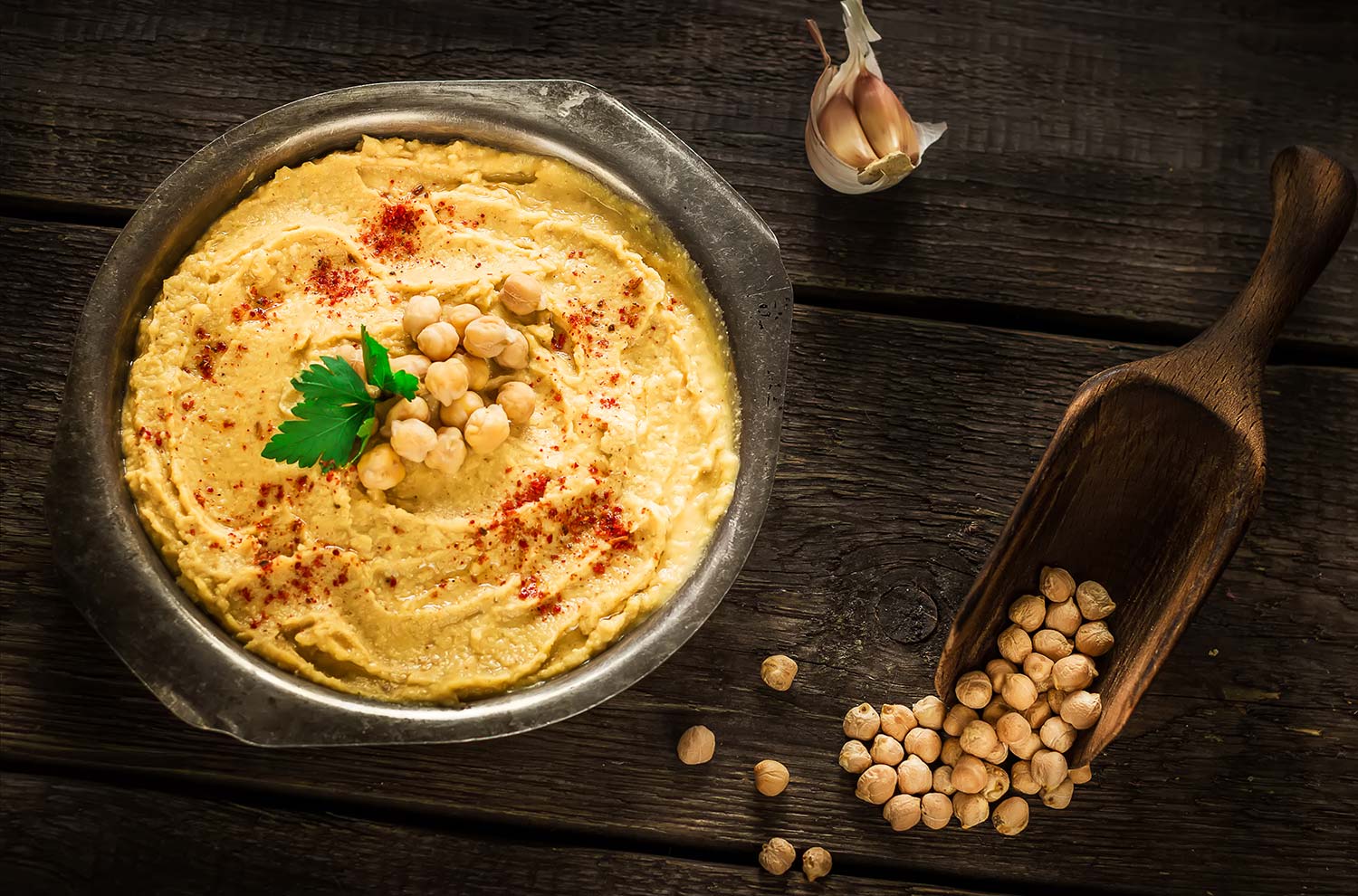 Hummus is just such a quick, easy snack idea that goes with almost anything from crackers to nuts to fresh veggies (and even some fruits, like apples and pears) to egg salad to mashed potatoes (we love mashed sweet potatoes or cauliflower "potatoes"). So we tend to recommend it a lot as part of our clients' NeuroTrition Rx.
But we wanted to take our new hummus recipe to the next level, and pack it with loads of antioxidant-rich and anti-inflammatory ingredients. Because, did you know that there is a link between oxidative stress, neuroinflammation (brain inflammation) and depression as well as dementia? Yes, research is showing that an inflamed brain is likely to be prone to depression and dementia, and that oxidative stress (aka. free radical damage) can cause brain inflammation. So we aim to pack our recipes with as many antioxidants and inflammation fighting ingredients as possible, and this hummus recipe does just that.
Your basic hummus is already brain health-friendly with its chickpeas, olive oil, lemon juice, garlic and tahini (sesame seed paste). But we hacked this version and added these 3 inflammation busting powerhouses:
Turmeric (the ingredient that makes this hummus so golden) has been shown to help decrease inflammation and free radicals in the brain, due to its active ingredient, curcumin (and active family of ingredients, the curcuminoids).
Cumin has powerful antioxidant properties that science shows might help curb damage to all cells in our body. There is also evidence showing cumin's anti-inflammatory effects on the brain specifically.
Ginger has antioxidant effects that are thought to safeguard the neurons (nerve cells) of the brain against oxidative stress. Compounds found in ginger also act as an excellent anti-inflammatory, potentially protecting our precious brain cells from neuroinflammation.
So as you can see, this seemingly simple hummus recipe packs a lot of important inflammation busting nutrition.
This recipe also addresses another important issue: we hear from a lot of clients that hummus can get, well, a little (or a lot) B-O-R-I-N-G.
This brain hacked hummus, à la NeuroTrition, is here to prove that hummus doesn't have to be boring. Not only is it loaded with bona fide brain foods BUT it comes with a beautiful brightness balanced with a delicate smokiness which is anything but boring. This is not your everyday hummus. Your brain and taste buds will thank you.
Golden Ginger Turmeric Hummus
Ingredients
1 15 ounce can of chickpeas, drained*
1/4 cup tahini
2 cloves garlic
1/4 cup lemon juice
1 tsp fresh ginger, grated
2 tsp fresh turmeric
1 pinch paprika**
1 pinch cumin
3 Tbsp extra virgin olive oil
2-3 Tbsp water
1/2 tsp chili flakes (optional)
Method
Add all ingredients to a food processor or blender and blend on high until smooth and creamy.
Serve hummus with a drizzle of olive oil and dash of paprika**. Store homemade hummus in an airtight container and refrigerate up to one week.
Notes
*Rather than purchasing canned chickpeas, you can easily cook them yourself at home. The easiest way to do this is to soak the chickpeas for eight hours overnight, transfer the chickpeas to a small pot and cover chickpeas with two inches of water. Bring the water to a boil, slightly reduce heat and simmer for 20-25 minutes. Voila!
**Nightshade-free? Instead of paprika, add additional cumin, or coriander. And don't add the optional chili flakes.

LET'S DIG IN AND MAKE SOME OF THE SCIENCE EASIER TO DIGEST!
Ginger:
Check out the brainy benefits of ginger, plus 3 ways to spice up your life with ginger (including our own version of Ginger Ale) in our blog, here.
Turmeric:
Its active compound (the part that makes it work), curcumin, helps decrease inflammation and free radicals in the brain to improve memory and has potential to be a treatment for Alzheimer's.
It's a natural antidepressant since it increases a protein called Brain-Derived Neurotrophic Factor (BDNF) which grows new neurons (brain cells) and allows them to talk to one another.
Cumin:
Cumin's powerful antioxidant properties might help curb damage to all cells in our body, as eve-rything from pollution to stress can create oxidative stress.
For those curious types (or future NeuroTritionists), some new evidence has emerged on the mechanics of cumin's anti-inflammatory effects in the brain.
You might also enjoy: