Two-Layer Raw Chocolate Lactation Brownies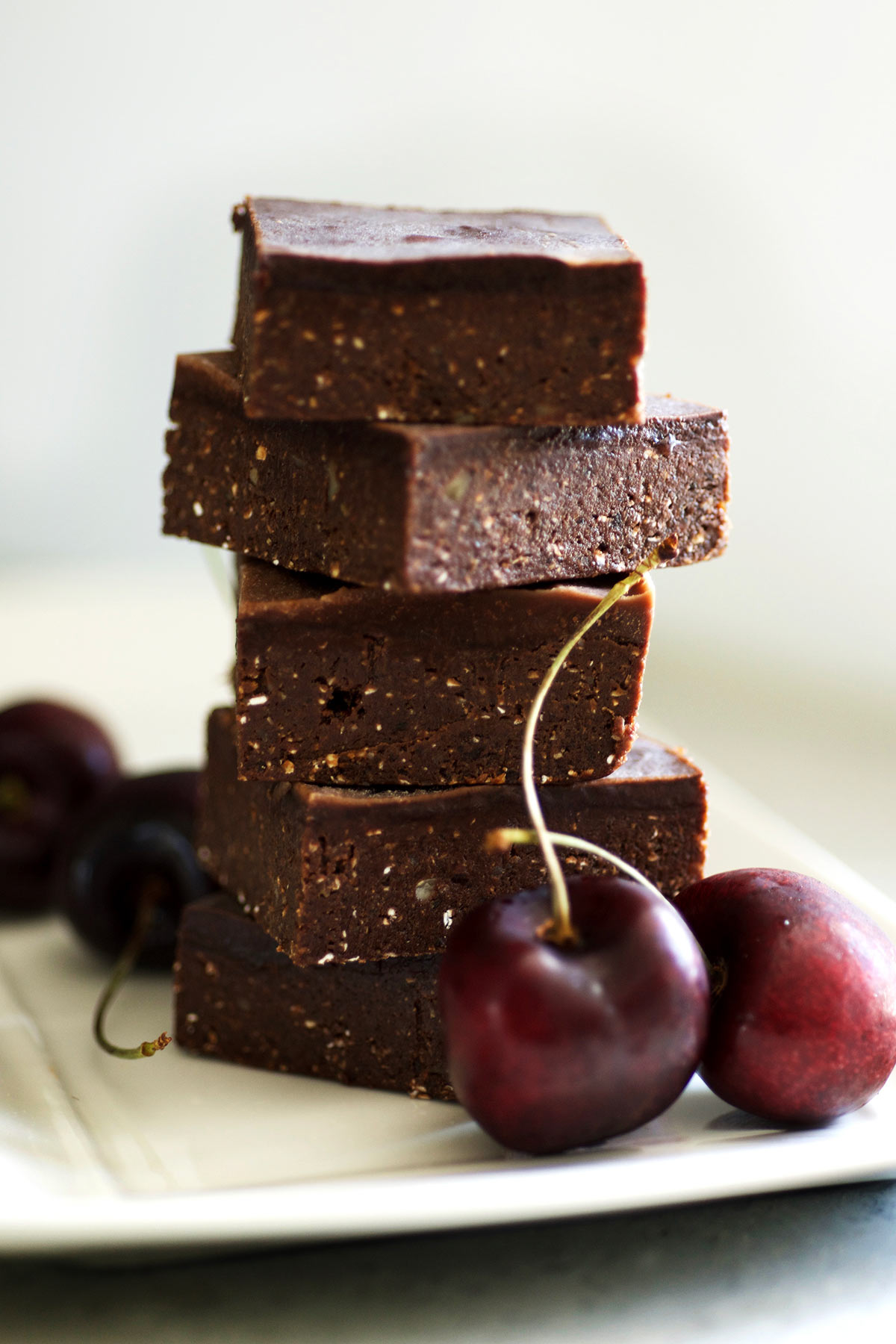 Wondering why the NeuroTeam made a lactation recipe? Because there is clear evidence that the gut microbiome has a powerful effect on brain health. And we know that breastmilk is enriched with important bacteria that help establish the microbiome during the first few days of life and onwards. In other words, the microbiome established when you're a baby may affect your brain health later in life.
So yes, breastfeeding is important, but it's not always easy. And nutrition can play a role in mitigating some breastfeeding challenges.
Did you know that certain foods might have the power to help a breastfeeding mother increase her milk supply? These powerful foods are called "galactogogues" and, while the name sounds like science fiction, it's not — actual science is starting to say they might really help (along with tons of anecdotal evidence from women who swear by them)!
These foods are all wonderful whole foods, from oats to nutritional yeast to hemp hearts, so you might think it would be relatively simple to create delicious lactation recipes that incorporate as many of these ingredients as possible. Right? WRONG.
It turns out that, yes, there are a lot of lactation recipes out there ranging from cookies to smoothies to oatmeals. But, no, they don't tend to taste all that great (and many taste pretty awful — women I've talked to often struggling to just get them down). That's why we wanted to develop a lactation recipe that actually tastes amazing and that new mamas will WANT to eat! Please enjoy — and lactating ladies, let us know if it helped!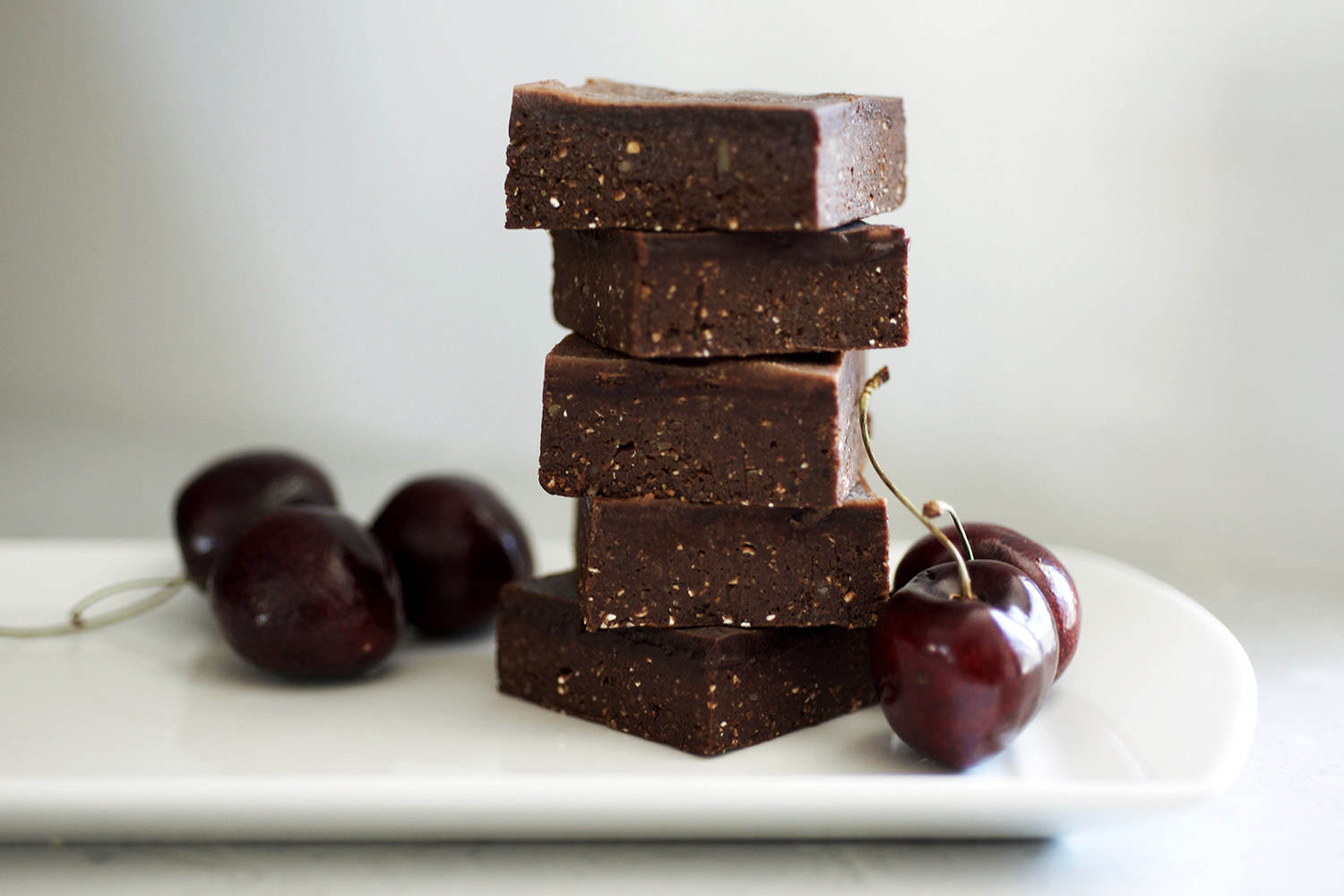 Two-Layer Raw Chocolate Lactation Brownies
Ingredients
For the brownies:
1 1/2 cups oats (certified gluten free)
5 Tbsp debittered brewer's yeast
1/2 cup hemp hearts
2 cups lightly packed pitted Medjool dates
1/2 cup raw unsweetened cacoa powder
1 tsp pure vanilla extract
1/4 tsp Himalayan sea salt
1/4 cup cold water
1/2 cup chopped walnuts
For the chocolate topping:
1/2 cup virgin coconut oil
1/2 cup raw unsweetened cacoa powder
1/4 cup honey
Pinch of Himalayan sea salt
1/4 tsp pure vanilla extract
Method
Line an 8 inch square pan with a piece of parchment paper, leaving some overhang to remove brownies in one piece.
Place oats and brewer's yeast into a food processor and pulse until it is a fine crumb.
To the food processor, add hemp hearts and Medjool dates, and pulse until finely chopped.
Add the cacoa powder, vanilla, and salt and process until thoroughly combined.
Add cold water and process until the mixture is sticky and binds together.
Add the chopped walnuts and pulse the batter until just combined.
Spoon the mixture into the prepared pan and spread it out evenly. The bottom of a glass works great for this.
Place the pan in the freezer for 10 minutes.
Meanwhile, prepare the chocolate topping: melt all the ingredients in a small pot over low heat until the coconut oil is melted and the ingredients are thoroughly combined.
Remove the brownies from the freezer and poor the chocolate mixture over top.
Carefully transfer the brownies back to the freezer and let rest on a flat even surface for at least 20 minutes.
To serve, remove the brownies from the pan by carefully lifting the parchment paper, slice into 16 squares (4x4).
Leftovers can be stored in an airtight container for several days or frozen for up to 1 month.
Notes

LET'S DIG IN AND MAKE SOME OF THE SCIENCE EASIER TO DIGEST!
Hemp Hearts:
Read our blog to learn all the science behind this brainy little seed!
Walnuts:
Check out this blog for the brain science facts on our favourite brain-shaped nut.
Cacao:
We LOVE that this is a brain food. Here's the scoop on why it makes it onto our list.
Honey:
The active compounds in honey are polyphenols like flavonoids and catechins, so this sweet, natural substitute for refined sugar has excellent antioxidant effects.
Honey might actually making us happier and calmer with its anti-depressant and anti-anxiety effects, and enhance our memory.
You might also enjoy: