Almond Cake Donuts with Blackberry-Vanilla Glaze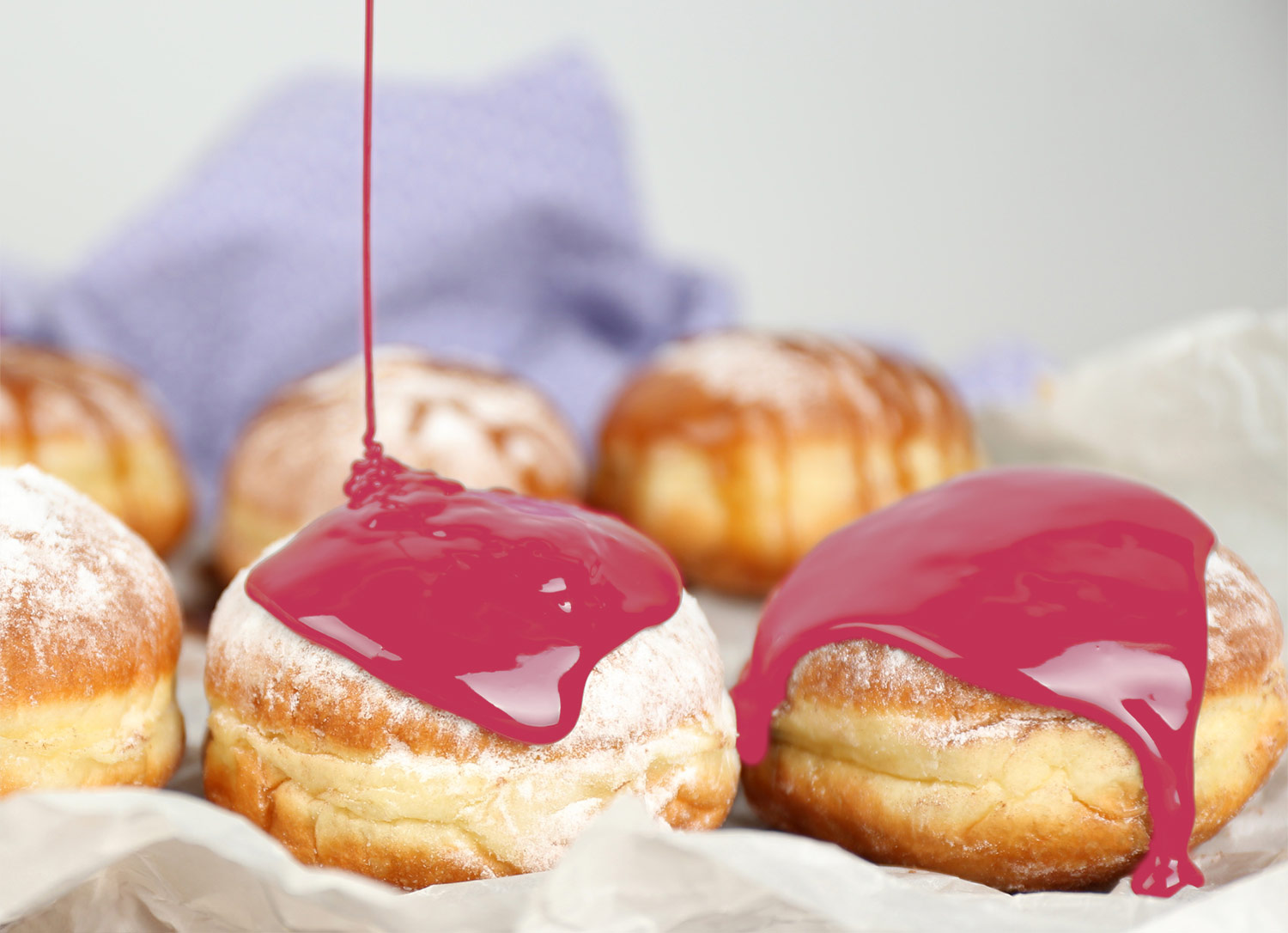 An ultimate no-no in the dessert and snack category is The Donut. I mean, it hits all the big things we want to stay away from for our health and especially brain health, right? Processed, refined carbs, rancid and trans fats, and probably some sort of toxic food colouring, too.
But what if it didn't have to be like this? What if donuts could actually be good for you? Well I say, why the heck not?
Our donut recipe is part of our clients' NeuroTrition Rx, and these vegan, gluten free and dairy free delights contain top notch brain-friendly carbs and fats. Oh, and our "food colouring?" Real, whole blackberries. What a concept, right?
Have your cake and eat it, too, with this recipe. And feel good about yourself after (even if you have a second one).
Spoiler alert :: make 'em into NeuroTrition-Approved TimBits (that the nerd in me so wants to call OrshaBits).
Almond Cake Donuts with Blackberry-Vanilla Glaze
Ingredients
Donut Ingredients:
3/4 cup brown rice flour
1/3 cup coconut flour
3/4 cup almond meal, finely ground
1 cup coconut sugar
1 1/2 tsp baking powder, aluminum-free
1 tsp psyllium husk, ground
1/4 tsp sea salt
1/8 tsp baking soda, aluminum-free
5 Tbsp unsweetened apple sauce
1/2 cup coconut oil
3/4 cup hot water
1/2 tsp pure almond extract
Blackberry-Vanilla Icing Ingredients:
1 cup coconut sugar
3/4 cup unsweetened almond milk
1 Tbsp coconut flour
3 Tbsp fresh or frozen blackberries, mashed with fork
1 Tbsp pure vanilla extract
3/4 cup coconut oil
1 lemon, zest and juice
Method
Donut Method:
Preheat the oven to 325F. Oil donut pan* with coconut oil, then set aside.

In a large bowl, combine rice flour, coconut flour, almond meal, sugar, baking powder, psyllium, salt, and baking soda, stirring to incorporate everything evenly.
Add apple sauce, coconut oil, hot water, and almond extract. Stir to combine and allow to rest for about 5 minutes.
Spoon a few tablespoons into each mold*, and bake for 15 minutes, until the edges begin to go golden brown. Remove and let cool at least 1 hour before icing.
Blackberry-Vanilla Icing Method:
While the donuts are baking and cooling, pulse coconut sugar until it becomes a lighter colored powder in the bowl of a food processor.
Add in half of your almond milk and remaining ingredients, and process for about a minute. Based on preference for a thinner icing, you can add the remaining half of the almond milk. We personally like it a bit thicker!
Dip each donut in icing** to serve, and enjoy!
Notes
*Simplify with a Smart Swap:
If you don't have a donut pan, fear not, you can still have our donuts! These donuts can also be shallow fried, turning them into fancy little donut holes! Melt 6 tablespoons coconut oil with 2 tablespoons ghee or unsalted butter in a heavy bottomed skillet over a medium heat. Allow oil to get hot and scoop 2 tablespoon scoops into the oil and fry for about 2-3 minutes per side. Drain donuts on paper towel after cooked, and dip into glaze once cooled. Enjoy!
**Fun Leftover Fact:
This icing is super versatile, it can be used on cakes, cookies or muffins as well! You can store the icing for up to 1 week, in the fridge, in an airtight container.
 

LET'S DIG IN AND MAKE SOME OF THE SCIENCE EASIER TO DIGEST!
Vanilla Extract:
Vanilla extract has antioxidant properties that help neutralize damaging effects of free radicals on the brain to help mental health diseases including depression.
Vanillin, a compound found in vanilla extract, has been shown to reduce levels of inflammation in the blood (which can gain access to, and wreak havoc on the brain).
Coconut:
The medium-chain triglycerides (healthy fats) in coconut provide an efficient source of energy for the body (the less strain on our body, the better our brain runs).
Ketones made from the breakdown of the fat in coconut might actually have temporary effects when treating Alzheimer's Disease by enhancing memory.
Ketones may also improve our thinking ability so we can break through that mental fog we experience throughout the work day.
You might also enjoy: