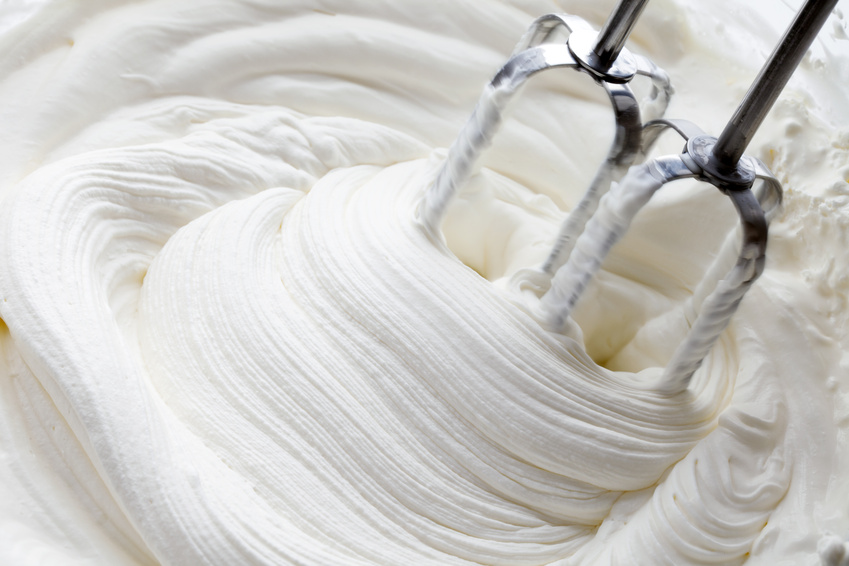 Regular whipped cream is full of unhealthy fat. And whipped toppings tend to contain trans fats, added refined sugar (or even worse, artificial sweeteners), and loads of additives and preservatives. But we get it—desserts often need that little extra something on top, and whipped cream really fits the bill!
Coconut milk has a perfect fibre-to-protein ratio that helps maintain stable, steady energy and mood all day.
Our health-promoting version of whipped cream uses coconut milk, which is high in brain-loving iron, magnesium, calcium, phosphorus, manganese, selenium, zinc, B-vitamins, and vitamins C, E and K. Coconut milk also has a perfect fibre-to-protein ratio that helps maintain stable, steady energy and mood all day. And, perhaps best of all, the special fats in coconut milk are less likely to be stored as fat, and they can actually help burn fat and boost metabolism.
Coconut Whipped Cream
Ingredients
1 can full-fat coconut milk (BPA-free) or coconut crème* (BPA-free), refrigerated overnight
1/2 Tbsp pure maple syrup
1 tsp pure vanilla extract**
Method
Place mixing bowl in the freezer for about 5 minutes.
Carefully open the can of refrigerated coconut milk, being careful to keep it level. There will be a firm, waxy, thick white layer of coconut cream on top, this is what you will scoop off in the next step. This only applies only if using coconut milk. If using the coconut crème, the entire can may be used.
Scoop out cream into a large bowl or the bowl of a stand mixer. Stop scooping when you reach the water in the bottom of the can. Don't add the coconut water into the solid cream for whipping.
Using a mixer or hand mixer on high speed, whip the coconut cream for 3 to 5 minutes until it becomes light and fluffy, with soft peaks. Mix in the maple syrup and vanilla.
Top your favourite dessert or warm beverage. Refrigerate coconut cream for up to 3 days in an airtight container.
Notes
* I prefer to use Blue Monkey Coconut Crème.
** Look for "vanilla bean extract" on the ingredient list, not "vanilla flavouring."

LET'S DIG IN AND MAKE SOME OF THE SCIENCE EASIER TO DIGEST!
Maple Syrup:
A newly discovered compound found in maple syrup, quebecol, was found to be associated with a reduction in pro-inflammatory cytokines (chemical messengers that initiate the immune response and jack inflammation).

Another naturally occurring compound from maple syrup extract might be able to reduce the amount of antibiotics necessary to combat infectious bacteria, which could in turn affect brain functioning. 
Vanilla Extract:
Vanilla extract has antioxidant properties that help neutralize damaging effects of free radicals on the brain to help mental health diseases including depression.
Vanillin, a compound found in vanilla extract, has been shown to reduce levels of inflammation in the blood (which can gain access to, and wreak havoc on the brain).
Coconut Milk:
As the gut and brain have a reciprocal relationship, coconut milk may help prevent mental health issues as it has been found to have anti-microbial properties in the gut.

The medium-chain triglycerides (healthy fats) in coconut provide an efficient source of energy for the body (the less strain on our body, the better our brain runs).  
You might also enjoy: