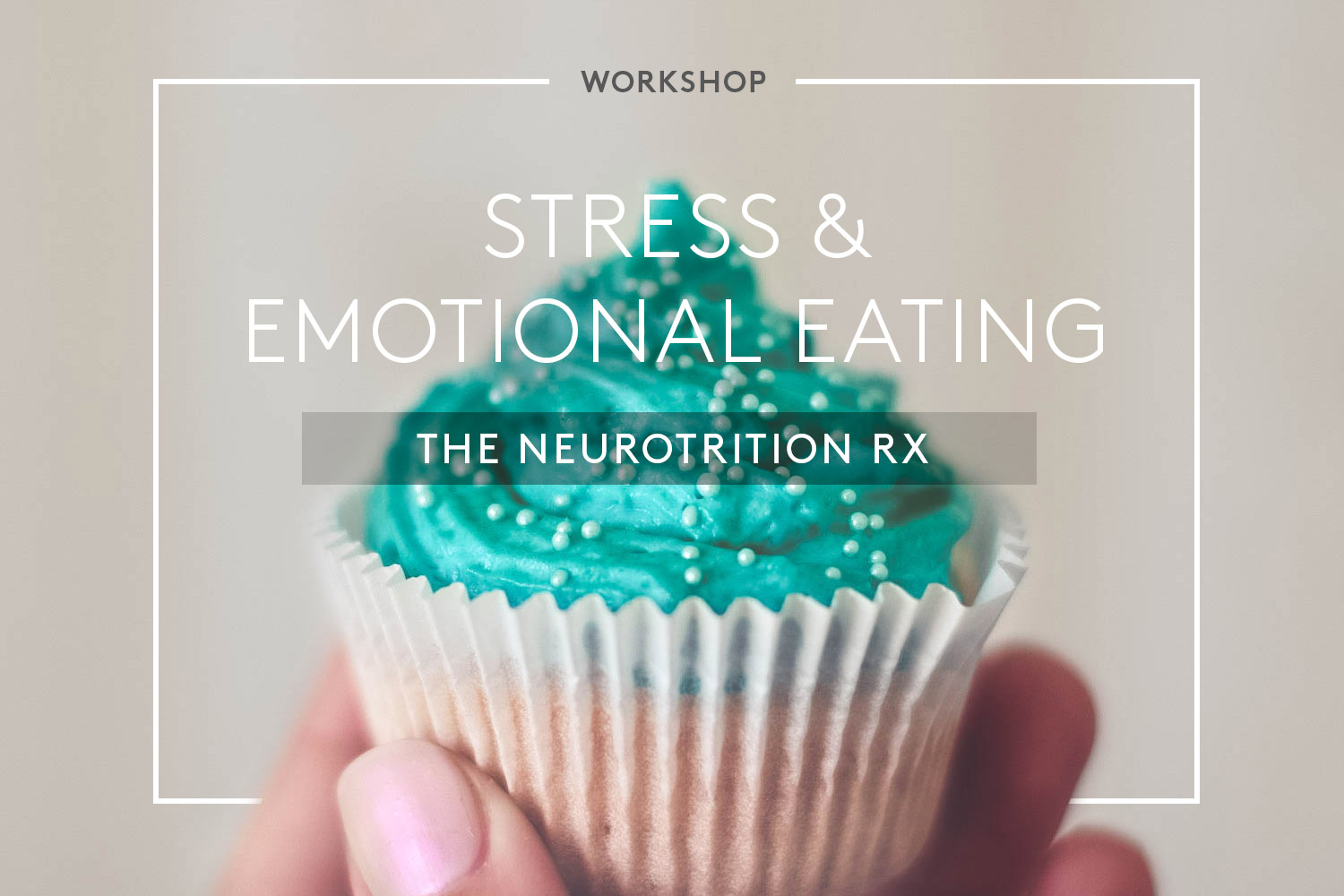 Workshop
Stress & Emotional Eating: The NeuroTrition Rx (Calgary)
DATE
Saturday November 2, 2019
LOCATION
NeuroTrition HQ
#400, 119 14 Street NW
Calgary, AB
Orsha Magyar and Dr. Matthew Hill, Canada Research Chair on the Neurobiology of Stress, Royal Society of Canada member and NeuroTrition Science Council member, will be hosting this revolutionary workshop for healthcare practitioners.
Stress is an inevitable part of our lives.
But what if you could engineer the body to better handle its effects?
This full-day workshop digs into the biological and neurological mechanisms and subsequent manifestations of stress, blending leading science and holistic principles to reveal the power of food in overcoming the destructive impacts of stress.
---
MORNING SESSION: THE SIGNIFICANCE OF STRESS
Stress has evolved from a protective function to an overused response we have essentially out-evolved, and one that now disrupts health and homeostasis. Using current science and his own leading research, Dr. Hill will demonstrate how chronic stress compromises blood sugar and immunity, leads to inflammation and perpetuates emotional eating, making the science of stress relevant to your practice.
AFTERNOON SESSION: THE POWER OF FOOD
Using her signature blend of research-based nutritional protocols and holistic principles, Orsha expertly translates the science of stress into applied nutrition knowledge for combatting emotional eating. You'll be introduced to programs deliberately designed to negate the health-compromising effects of stress by balancing blood sugar and fighting inflammation.
---
You'll leave with a clear understanding of how innovative science and evidence-based holistic nutrition will improve the way you look at and work with emotional eating, mental illness, metabolic syndrome and more.
Register for this workshop, by connecting with us by email or phone, here.
Ticket Price: $225 + GST = $236.25
Please note: Tickets are refundable only up to October 25, 2019. After October 25, 2019, tickets are non-refundable. Tickets are, however, always transferable.
2019-11-02T09:00:00-06:00
2019-11-02T17:00:00-06:00
DATE
Saturday November 2, 2019
LOCATION
NeuroTrition HQ
#400, 119 14 Street NW
Calgary, AB