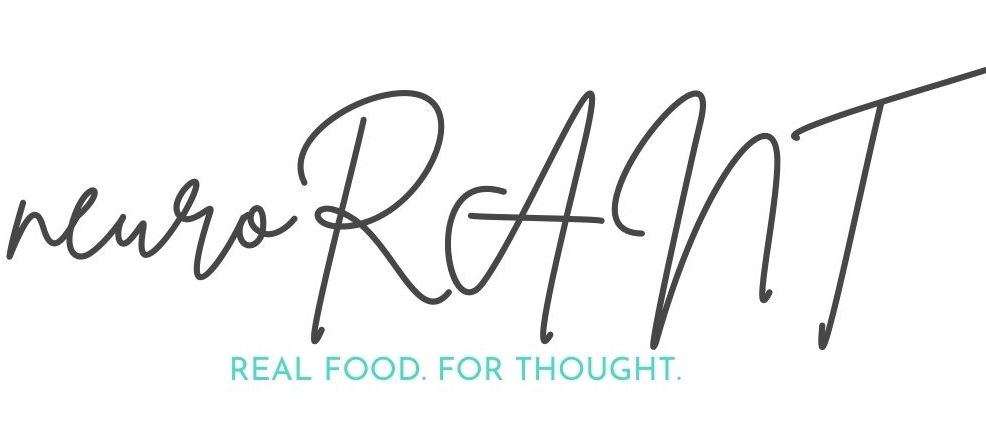 Online Workshop
neuroRANT: The Women's Brains Edition
DATE
Wednesday September 22, 2021
In our newest science communication offering, neuroRANT, learn what myths and miscommunications make neuroscientists want to pull their … neurons out. And feed your brain with the FACTS - directly from the experts' mouths.
In these 60 minute online events Orsha Magyar will push and prod top experts in neuroscience to share what makes them really mad. She will encourage them to share their deepest, darkest pet peeves about how the topics they're most passionate about and dedicate their lives to working with are being misconstrued to the public. She'll ask them to dispel their most loathed myths in their industry. And she will have them correct misconceptions that many of us may currently believe (you will be shocked by some of them!) so that you are well informed about the hottest brain and mental health topics. Because at these events, the experts are going to RANT. And you are not going to want to miss out.
Who's RANTing at our next neuroRANT?
Liisa Galea is a Professor at the University of British Columbia. She is the Health Advisor to Vice President of Research and Innovation at UBC and leads the Women's Health Research Cluster (280 members worldwide – with videos, podcasts and blogs on women's health). The main goal of her research is to improve brain health for women and men by examining the influence of sex and sex hormones on normal and diseased brain states such as depression and Alzheimer's disease.
Dr. Galea is a Distinguished University Scholar, NSERC Discovery Accelerator Award (2x), and Vancouver YWCA Women of Distinction award winner. She has given >60 international talks, and has >160 papers (with over 10000 citations, making her one of the top cited researchers worldwide). Dr. Galea is the chief editor of FiN (Frontiers in Neuroendocrinology) and the President-elect of Organization for the Study of Sex Differences. She serves on advisory boards for national and international societies including the Institute of Gender and Health (Canada), Steroids and Nervous System (Italy), Women's Health Research Institute (BC), Canadian Organisation for Sex and Gender Research, Alzheimer's Association (US, International), and has regular engagement with the media including CBC and CTV.
Some fun stuff: Liisa is very proud of her Estonian/Maltese heritage and specializes in baking Estonian Kringle. She is most proud of her two greatest accomplishments, her two adorable 'adult' children, to whom she has passed on her love of science and cookie dough. She lives in North Vancouver and enjoys trail hiking with her very bad dog. Indeed you can find Liisa most weekends hiking on the Baden Powell trail.  
You will learn about:
Are male and female brains different?
 Is there a bias towards males or females in neuroscience research?
 Are sex differences relevant for prevalence rates or symptom manifestation of brain and mental health diseases?
 Do sex differences have implications for treatment efficacy or side effects?
 How do sex hormones affect the brain, and is this relevant for how the brain functions (or DYSfunctions)?
 What is the difference between sex and gender? And should neuroscience research go beyond sex, to also look at gender?
You'll leave with a clearer understanding of some of the most prominent issues in the neuroscience world regarding sex biases in brain research - and the implications these have for the public's understanding of brain and mental health conditions and their treatments.
During our current times, where sex and gender disparity are finally being addressed, you will be shocked where things are (still) at in the brain science world. And this is your opportunity to get the facts - directly from a leading neuroscientist in this field, Dr. Liisa Galea. Because you need to be as informed as possible about this so you can understand the research being conducted on - and what this means for your own - brain and mental health.
Want a little pre-RANT about what you're in for at this event? Check out Dr. Galea's recent pieces in VICE and Policy Options!
Ticket Price: OPTIONAL DONATION*
For more details (including what other goodies you get when you register) and tickets to this by-donation online event, head to Eventbrite, here.
*Please note: EventBrite enforces a minimum $1 donation in their Donation ticket type and we kindly ask for a minimum $5 donation. We will give 100% of the proceeds to French Bulldog Village rescue, where our own NeuroDog, Maggie, is a proud Alum.
2021-09-22T18:00:00-06:00
2021-09-22T19:00:00-06:00
DATE
Wednesday September 22, 2021