Dining Event
Brain Food Dinner Party :: Deane House WINTER Edition
DATE
Wednesday January 24, 2018
LOCATION
Deane House
806 9 Avenue SE,
Calgary, AB
That's right - we love Deane House so much, we're partnering up to host ANOTHER dinner party with them!
Our last BFDP with them in the Summer was spectacular, and we think we can deliver another seamless collaboration in Winter. Located in picturesque Inglewood, Calgary's oldest neighbourhood, in a restored farmhouse with beautiful grounds that are all lit up and aglow in Winter, we think this is going to be stunning. With Chef Jamie's and Orsha's passion for seasonality and sourcing local, you are in for a real treat with what our very own backyard in Alberta has to offer during this time of year. You can also expect expertly paired wines and specially hand-crafted fresh pressed juices, mocktails and teas to compliment the food and showcase seasonal, local ingredients.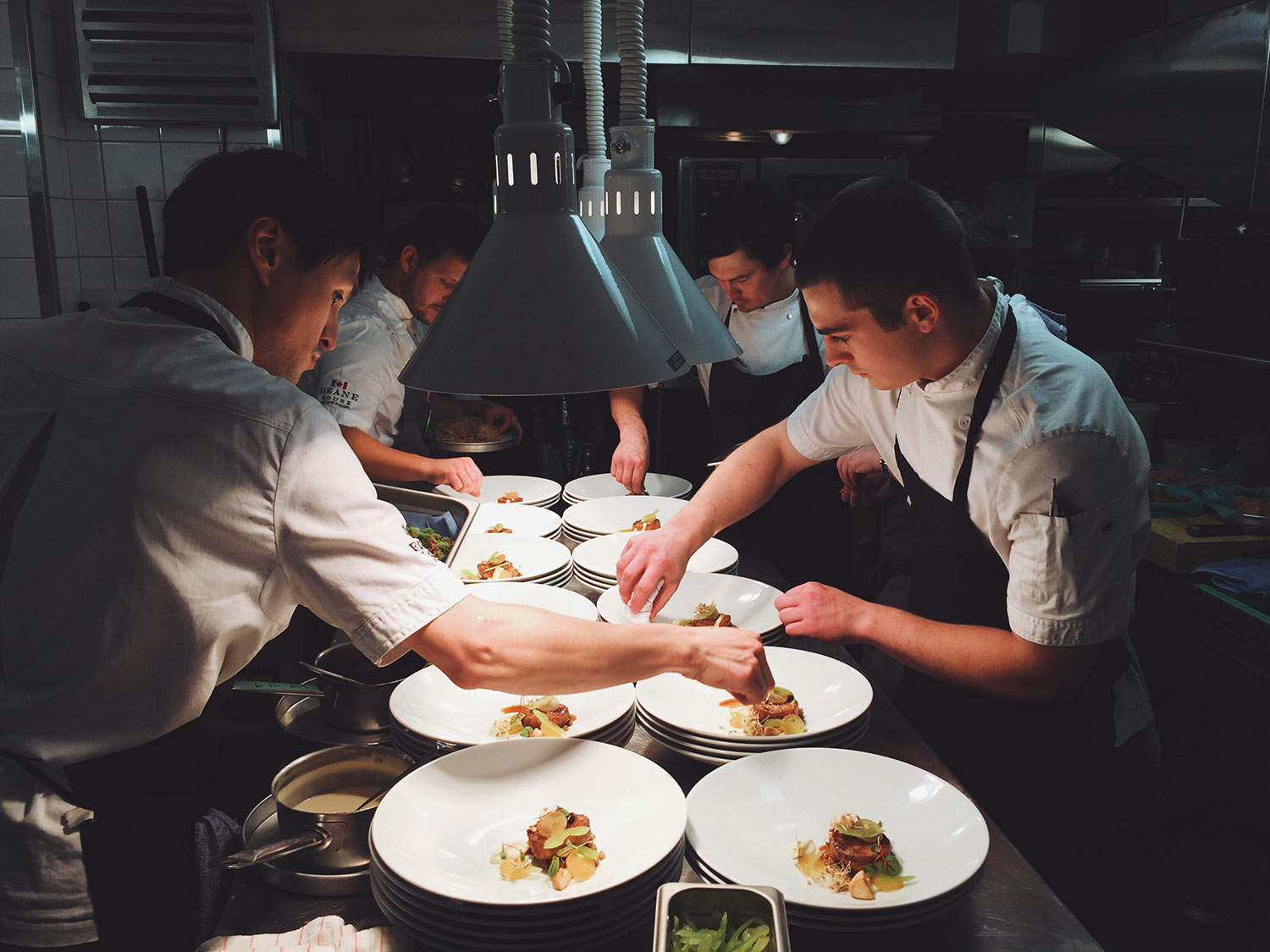 Guests will leave well fed, with a 5-course tasting menu that will be custom created for this event (and ONLY for this event - it won't be available at Deane House after) by Chef Jamie and Orsha. Guests will also leave well educated, with the brain science research behind each of the key ingredients and the insider neuro-nutrition scoop from Orsha behind why each dish was specially created for you. You'll also hear from Chef Jamie about his inspirations for the menu, and what it was like creating a brain healthy menu. Plus, you'll get to mingle with Chef and Orsha, and ask them any burning questions you may have!
We are currently working on the menu, so please check back shortly - we will post it as soon as it's ready! Chef Jamie and his team are more than happy to accommodate any and all food restrictions and dietary preferences (including vegetarian, vegan, gluten free, dairy free or anything else you need), just let them know up to 48 hours before the party!
Tickets are limited to 22 in this intimate library space, so please book now to ensure you get a seat. We hope to see you for this amazing neuroscience-meets-nutrition-meets-foodie Collab between NeuroTrition & Deane House.
Please email orsha@neurotrition.ca with any questions you may have. To book your seat, please call Deane House at (403) 264-0595.
Ticket Price: $150 + GST = $157.50
(This includes 5-course dinner + 5 pairings, champagne/prosecco to start, tip and gratuity.)
2018-01-24T18:30:00-07:00
2018-01-24T21:30:00-07:00
DATE
Wednesday January 24, 2018
LOCATION
Deane House
806 9 Avenue SE,
Calgary, AB